Welcome to Smartys Day Nursery

Please help support Smartys Day Nursery - Hitchin by shopping online. Use easyfundraising to shop with over 4,000 retailers including Amazon, Argos, John Lewis, ASOS, Booking.com, eBay, Boden, and M&S. Every time you shop, you'll raise a free donation for Smartys Day Nursery - Hitchin every time, it's that easy!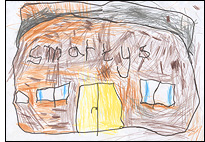 Mission Statement
Smartys Day Nursery (Hitchin) is committed to providing high quality care and education for children aged 3 months to 5 years in a homely and caring atmosphere. Children are able to learn through play, enabling environments, and caring loving staff.
"We believe that every child is a different kind of flower, and all together, they make this nursery a beautiful garden."
---------------------
Smartys Day Nursery has been running since 1993, making us the most original day nursery in Hitchin. Smartys is a committee run nursery registered as a charity and therefore non-profit making.
We provide full private day care for children of 3 months-5 years.
Our opening times are Monday – Friday between the hours of 7.30am-6.30pm over 51 weeks of the year.
We are a small homely nursery that thrives on offering a safe stimulating environment for up to 58 children at any one time. Our nursery consists of three age groups which are;
The Jelly Babies room; for ages 3 months to two years
The Tiny Tots room; for 17 months - 2 years
The Jelly tots room; for ages two years upwards
The Jelly beans room; for ages of rising 3-5 years.
We are registered and approved with Ofsted, with the rating of 'good' for the care and education that we offer the children. A copy of this report is available for viewing on the Ofsted website and also on request.